Company History
The origins of Instone Air date back to 1919, when Instone Air Line was first formed. The airline was set up by the Instone Shipping Line to carry bills of lading in advance of the ships arriving in port, to speed up clearance.
Instone Air Line operated as an independent cargo and passenger airline, before eventually amalgamating with other operators to form Imperial Airways. This was the forerunner of BOAC and the current British Airways.
In the early 1920's, Instone Air Line carried the first racehorse known to be transported by air in one of its freighter aircraft. Jockeys were also frequent travellers on the company's passenger services, operating from London to the capitals of Europe. So the link between Instone Air Line and the bloodstock industry was established almost 100 years ago – long before most people had even considered air transport as a serious means of travel! 
In 1976, the company reformed as Instone Air to supply aircraft and horse stalls for bloodstock and livestock transport worldwide.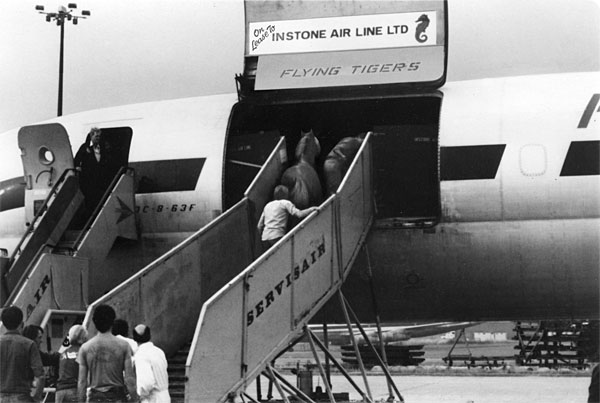 What We Do
We provide a comprehensive logistics service for the movement of all live animals. With our many years of experience, each shipment is planned with meticulous attention to detail to ensure that every animal receives the best possible service.
'Inspired Animal Logistics' is our mantra and whether a racehorse, an elephant or 500 cattle on a series of charters, the welfare, comfort and safety of each animal is of paramount importance to us.
The extensive knowledge we have gained in the aviation industry has enabled us to diversify into related fields. We also act as aircraft operators, charter brokers, general sales agents (GSA), and livestock equipment manufacturers. Find out more about the services we offer.
We also design and manufacture equipment, including 'Airstables' and livestock containers as well as loading ramps for use on aircrafts. Currently, we are the only UK company designing and building certified Airstables for horses. We are also able to source bespoke livestock containers that are suitable for use on any aircraft. You can find out more about our range of Airstables and Livestock Equipment here.
Should you have a specific question or would like to arrange animal air transport, our friendly, knowledgeable team will be happy to help.