Insurance
It is important that the designer / builder / owner / supplier of horse containers for has full products and liability insurance.
InstoneAir holds full aviation legal liability insurance world-wide and products liability.
This covers damage to aircraft, premises, personnel and third parties. It does not cover the horses but livestock insurance can be arranged on request.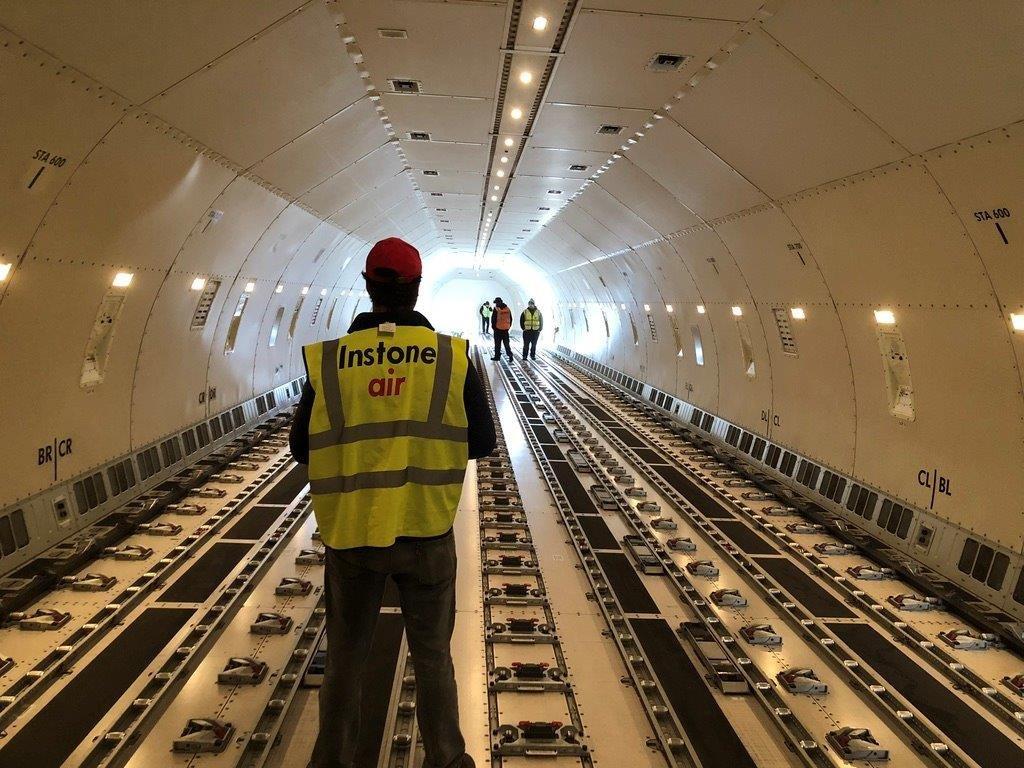 References
InstoneAir is endorsed by and works closely with the leading bloodstock shipping agents, racing organisations and airlines around the world. Every day there is a horse flying on either a charter or scheduled service arranged by InstoneAir, utilising horse stalls designed by us.
The Company Head Office is in the UK with an operations office in Los Angeles. In addition, the Company utilises maintenance bases in Abu Dhabi, Auckland, Hong Kong, Los Angeles, Melbourne and Sydney.
Horses have been transported in aircraft and horsestalls provided by InstoneAir for many leading races and events round the world, including:
The Breeders' Cup
Hong Kong Invitation Cup
Dubai World Cup
GCT
Japan Cup
English Derby
French Derby
Melbourne Cup
Olympic Games
QEF
WEG
The Company has transported horses on behalf of:
Abu Dhabi Equestrian Club
Australian Jockey Club
Dubai Ruling Family (Janah)
Hong Kong Jockey Club
Japanese Racing Association
Macau Jockey Club
Singapore Turf Club
The leading bloodstock shipping agents